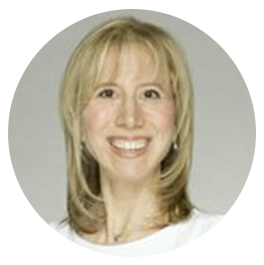 About Jill R. Baron, MD
Dr. Jill Baron is a highly skilled and compassionate physician who is board certified by both the American Board of Family Medicine and the American Board of Integrative Holistic Medicine.  She is also certified in Functional Medicine, from the Institute for Functional Medicine.  Dr. Baron treats menopause with holistic and conventional therapies and is a Certified Menopause Practitioner (NCMP) with the North American Menopause Society.  Dr. Baron's interest in mind-body medicine, began when she learned the Transcendental Meditation technique at the age of 16.  As an undergraduate biology major at Princeton University, Dr. Baron recognized the importance of the mind-body connection, and enrolled in the University's Science and Human Affairs program.
Her interest in healing led her to attend the Mount Sinai School of Medicine.  She went on to choose a residency in Family Medicine at the State University of New York at Stony Brook, as it was the most mind-body oriented of the specialties.  After working in a premier Women's Health Center, Dr. Baron opened her own practice in Integrative Medicine.  She most recently became certified in the new field of Functional Medicine, from the Institute of Functional Medicine.  She is a consultant on Dr. Oz's Sharecare.com website, and has appeared on television and radio speaking about health.  She is currently a Clinical Assistant Professor in the Dept. of Family Medicine at Stony Brook, as well as a Visiting Attending at the Icahn School of Medicine at Mount Sinai.  As an athlete who played tennis on the Princeton University Tennis Team, Dr. Baron recognizes the importance of movement and exercise in one's health and well-being.  As a pianist and violinist, Dr. Baron, believes in the power of music to heal.
She has always believed that people need kindness and caring, and she has seen how patients can feel better even without any medicine, when they have been listened to and cared for.  Dr. Baron has studied with many healers and teachers, and she continues to learn and take courses to help her be the best she can for her patients.  She practices the Transcendental Meditation technique and QiGong, and tries to incorporate mindfulness in her daily life. She has been on her own journey for optimal health and well-being.
Education and Training:
Undergraduate Education: Princeton University, A.B. Biology with a Certificate in Science and Human Affairs
Graduate School Education: Georgetown University, M.S., Physiology Medical Education: The Mount Sinai School of Medicine, MD
Dr. Baron's Philosophy
Dr. Baron combines conventional primary care medicine with holistic and mind-body therapies including nutrition and weight management; lifestyle counseling; stress management; and visualization and imagery.  She uses a "functional medicine" approach along with her intuition, and diagnostic testing to facilitate her patients' healing.  Dr. Baron treats her patients as individuals, and realizes that there are many paths to healing.  She listens and spends time with her patients, and creates a comprehensive plan for their health and well-being.  She enjoys coordinating her patients' care and working collaboratively with other physicians and health care providers.
Dr. Baron feels that stress accounts for many of the illnesses that afflict her patients.  Through her functional medicine training, Dr. Baron has learned that a high stress lifestyle, alone or with overuse of antibiotics and nonsteroidal anti-inflammatory drugs, may contribute to what is called a "leaky gut," which can lead to many health issues such as irritable bowel syndrome, fatigue, depression, and autoimmune conditions.  Taking a thorough history, performing a physical exam, and using diagnostic testing, allows her to try and elucidate the cause of these conditions and then treat them with appropriate modalities.