I hope you had a wonderful summer. I can't believe we are already into fall.
I wanted to share with you some extraordinary insights I gleaned this past weekend. I moderated a panel, entitled, "The Consequences for Human Health—Is our treatment of other animals making us sick?" at the "Rethinking Animals United Summit" in New York City, which featured talks and panels with eminent researchers, policy experts, and conservation entrepreneurs, who spoke about the "treatment of other species and the consequences to ourselves and the planet," as well as solutions to these problems. ¹
Check out the link here to see the speakers and offerings. If you are interested, you can view the recorded Livestream.
What I learned this weekend, truly affected me, and what I will tell you below can impact your health and well-being and ultimately, the planet's. Taking action, even small steps, can make a difference for yourself and the planet.
We CAN change the course of things for the better!
---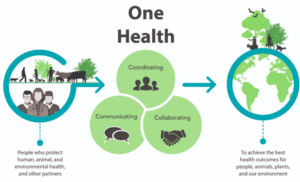 ---
3 Major Takeaways:
By the year 2050, more people will die from antibiotic resistant infections than from cancer if current agricultural practices and factory farming that feed animals antibiotics continue. Currently 80% of antibiotics produced are used in animals. When we eat these animals, we can develop resistance to antibiotics and potentially alter our gut flora. If you eat meat, try and choose pasture raised, wild, and organic varieties. ²
"One Health"—is a concept that is re-emerging. "One Health" means that the "health of people is connected to the health of animals and the environment." ³ Because of deforestation, farming practices that disrupt animal habitats, and humans moving into animal territories, diseases can now be transmitted between animals and humans. "One Health" is designed to optimize health outcomes between humans, the environment, and animals.
We are in the 6th wave of extinction! There were 5 known prior extinction phases of geological history. According to the World Wildlife Fund, human beings are "almost wholly responsible" for this 6th wave! ⁴ Poaching of animals, overfishing and pollution of our marine life, and disruption of our natural environment, are causing extinction of wildlife. We are at risk of losing giraffes, rhinos, elephants, and many species if we don't do something.
---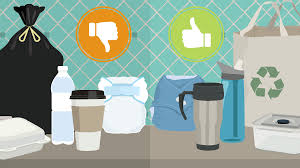 What We Can Do:
Use fewer plastic items—like straws, bags, etc. Plastics are ending up in fish, even small fish like sardines. Plastic pollutes the seas and endangers species who eat them, and ultimately us who eat fish and seafood. This weekend I saw an image of a turtle with a straw in its nose!
Don't buy Wildlife souvenirs made of skin, fur, bone, shell, beak or hooves of an endangered species. By not buying them, you discourage those who killed it, crafted it, or made it from continuing to do it. ⁵
Eat sustainable seafood—"avoid endangered fish like Bluefin Tuna or Northsea cod and prefer seafood labelled with the blue MSC (Marine Stewardship Council) logo. ⁵ Check out these seafood guides.
---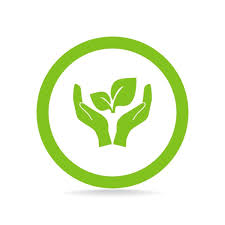 These are only a few of the things that you can do to prevent our wildlife from disappearing, our water from being polluted, our land from being wiped out by indiscriminate industry, and ultimately our health and longevity from being negatively affected.
You can also support organizations below and many others:
International Union for Conservation of Nature
International Fund for Animal Welfare
I will do my best to make the world a better, healthier place for all, and I hope you will, too!
To Your Health,
Dr. Jill Baron
---

1. https://www.thinkinganimalsunited.org
2. https://www.nytimes.com/2018/05/25/opinion/sunday/meat-antibiotics-organic-farming.html
3. https://www.cdc.gov/onehealth/basics/index.html
4. http://wwf.panda.org/our_work/biodiversity/biodiversity/
5. http://wwf.panda.org/our_work/biodiversity/what_you_can_do/
---

Disclaimer: Please note that the content on this newsletter does not constitute medical advice. Please consult with a physician before making any medical or lifestyle changes.